High Pass Trek
Trekking over the high passes of Nepal has given beautiful memory to millions of nature lovers. Just basecamp trekking and few high passes are famous in Nepal but with wider Himalaya range in Nepal new passes like Mardi himal pass trekking are being discovered for those who love high passes trekking in the younger Himalayas of Nepal.
Variation, Famous & Selected High Pass Trek are – Gokyo Renjola pass Circuit Trek/ Dhampus Peak/ Pachherma peak climbing/ Larkey Peak Climbing/ Upper Dolpo Camping Trek/ Round Annapurna Trek/ Rolwaling Valley Tasi Lapcha pass Trek/ Rapid Manaslu Circuit Trek/ Numbur Cheese Circuit Trek/ Nar Phu Valley Trek/ Manaslu Tsum Valley Trekking/ Langtang Valley GanjaLa Pass Trek/ Langtang Circuit Trek/ Kanchenjunga Trek/ Jiri Gokyo Everest Basecamp Trek/ Helambu Gosainkunda Lake Trekking/ Gosaikunda Trek/ Everest Three High Passes Trek/ Everest Basecamp Chola pass Gokyo Ri Trek/ Everest Basecamp Chola Pass Gokyo Trek/ EBC Arun Valley Trekking/ Manaslu Trekking/ Dhaulagiri Base camp Trek/ Annapurna Circuit with Tilicho Lake Trek/ Annapurna Circuit Trek/ Annapurna 2 High Passes Trek/
Snowline of Nepal starts from around 5000 meter that is why high passes of Nepal are above this 5k altitude. High passes means trekking through the mountain range to get in other side of the valley. It is basically crossing the range of the Himalaya from the narrow escape where it is accessible the best.
High pass hike are good for many reasons; the best view, circuit trekking trail, adventure, unforeseen condition to create thrill in the trip and many more. High pass of any Himalaya range of Nepal can never be underestimated. But in right time and favored weather conditions all those high passes trekking in any tops had never been issue.
In Everest- 3 high passes trek has been really famous as it nearly covers most of the Everest region including Everest base camp itself. But people love chola pass as it connects Everest base camp with Gokyo ri or the valley of Gokyo with numerous lakes and glacial walk.
Annapurna has famous Annapurna circuit over thorong la pass. Apart from thorong la pass in highlight, there are other trekking passes like Mesokanta pass, Kangla pass and many other. Manaslu and Annapurna are connected by larkey la pass. This pass is considered as one of the new and trending high pass of Nepal. Kang la pas of Narphu, selele pass of Kanchenjunga, saldnag pass of upper Dolpo, Kangla pass of Narphu are few high passes in the restricted region of Nepal.
There are technical high passes like Sherpini col, amapalpcha pass, Rubina la pass and many other – these passes are higher than 6k and connects not only the valley but the different Himalaya range. These high passes involves technical peak climbing as well.
Available through out the year:
Jan
Feb
Mar
Apr
May
Jun
Jul
Aug
Sep
Oct
Nov
Dec
Available through out the year:
Jan
Feb
Mar
Apr
May
Jun
Jul
Aug
Sep
Oct
Nov
Dec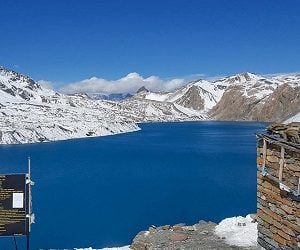 Available through out the year:
Jan
Feb
Mar
Apr
May
Jun
Jul
Aug
Sep
Oct
Nov
Dec
Available through out the year:
Jan
Feb
Mar
Apr
May
Jun
Jul
Aug
Sep
Oct
Nov
Dec
Available through out the year:
Jan
Feb
Mar
Apr
May
Jun
Jul
Aug
Sep
Oct
Nov
Dec
Available through out the year:
Jan
Feb
Mar
Apr
May
Jun
Jul
Aug
Sep
Oct
Nov
Dec
Available through out the year:
Jan
Feb
Mar
Apr
May
Jun
Jul
Aug
Sep
Oct
Nov
Dec
Available through out the year:
Jan
Feb
Mar
Apr
May
Jun
Jul
Aug
Sep
Oct
Nov
Dec
Available through out the year:
Jan
Feb
Mar
Apr
May
Jun
Jul
Aug
Sep
Oct
Nov
Dec
Available through out the year:
Jan
Feb
Mar
Apr
May
Jun
Jul
Aug
Sep
Oct
Nov
Dec