Guided Trips
Your guided trip to Nepal is with a licensed guide, driver or porter. As a local trekking agency in Nepal, Nepalgram is your friend for your solo trip to Nepal or best guide for your group join travel.
Are you looking to join a group trek, climb or tour with Nepalgram? or, is it your solo travel to nepal with us? Guided travel packages will be a complete package for your trekking, climbing, tour, volunteering or mixed of any of these activities.
Trekking in the himalaya or climbing the mountains; our guided travel package is not just to show you trekking trail – but – our guides can be your best friend for lifelong.
Guides of Nepalgram are Nepal government authorised. They not just take care of your regular accomodation, food, trail trace but also make sure you are enjoying the trek or climb.
In general :- everything is included in the guided trips; but you always have an option to choose from varieties of Nepal Travel packages with services like – guide only or porter only (also called Service Trip) & all inclusive or Comfortable trip also called (all inclusive package with complete arrangement from arrival to departure). You can choose these options; as listed on each packages.
Our guided trips are best way to explore Nepal in to the deep and wild while assuring the utmost safety. Guided trip gives stress free travel with better insights of culture, tradition, history, politics, mountains, everyday life and all that is happening around.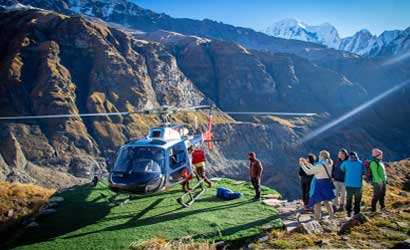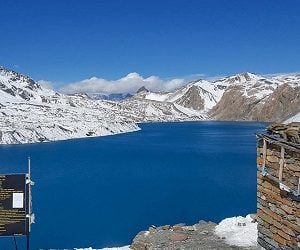 As defined by the term all our tour package are child friendly but some of the adventure package like high altitude trekking and peak climbing are not child friendly. In the package of Nepalgram most of the package are classifies according to their compatibility on traveling with your child – how old.
Child friendly trips are taken care by our tour guides in the field, the accommodation food (if included) will entirely managed with high care from our local representatives. But you must take care of child while travelling unless you pay for the service. For example if you want to trek to Annapurna circuit over Thorong la pass, which is above 5400 meter above the sea level, our trekking guide will take care of the child but they are not responsible for carrying them if cannot walk.
In general trekking trip with children are either taken care by their parents themselves or parents hires a potter or hire a horse for their kids. Our trekking guides will surely support emotionally or help with necessary information for safety of kid as per child friendly rule of Nepalgram.
In case of sightseeing tour, tour guide will suggest and give plenty of information on how to keep you children in your control or they will be taught themselves – but we cannot look after your kid if he is naughty, unless you hire supplementary service for that.
So far, operating high latitude trekking and tours with children we have had not any problem. Most of the children who are signed up for wither trekking or tours with Nepalgram are perfectly mannered and they take care of themselves.
However, we do not permit kids below teenage for peak climbing in the high Himalaya. Even teenagers are permitted to climb the trekking peaks which are not technically harder but just about long hour walking resistivity.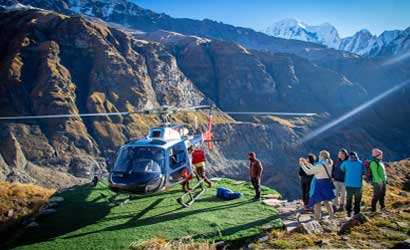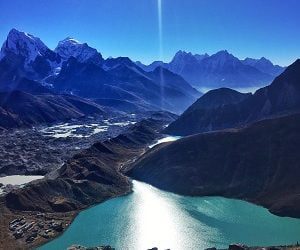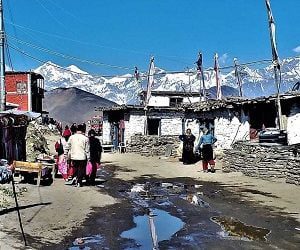 Culture is the social behavior and norms found in human societies. Culture is considered a central concept in anthropology, encompassing the range of phenomena that are transmitted through social learning in human societies.
Some aspects of human behavior, social practices such as culture, expressive forms such as art, music, dance, ritual, and religion, and technologies such as tool usage, cooking, shelter, and clothing are said to be cultural universals, found in all human societies. The concept of material culture covers the physical expressions of culture, such as technology, architecture and art, whereas the immaterial aspects of culture such as principles of social organization (including practices of political organization and social institutions), mythology, philosophy, literature (both written and oral), and science comprise the intangible cultural heritage of a society.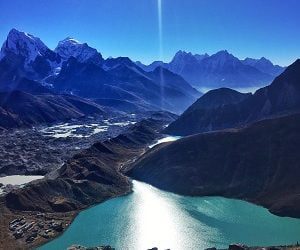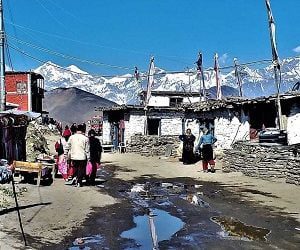 Pets have been an essential part of the family, these days. Some people love their dogs too much that it might want to take their dog in the holiday with themselves. In some cases people must travel with their dog as there will be no one to take care of their dogs back home. Companion dog usually describes a dog that does not work, providing only companionship as a pet, rather than usefulness by doing specific tasks.
There are many places where you can trek with dog or travel along with your pet. If you think they are okay traveling together in presence of many other travelers alongside of yours, then tour with your dog is allowable. However you need to take care of your dog, yourself. If you are on your private tour via any travel agencies in Nepal, you will definitely get good going along with your pet.
Indeed, there are many kennel clubs in the cities of Nepal where you can leave your Dog in case of your adventure trip to the summit of peaks or any kind of adventure activities where you cannot take your dog along with you.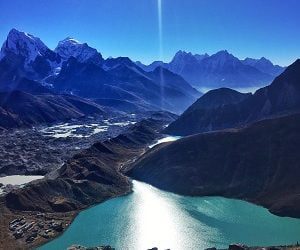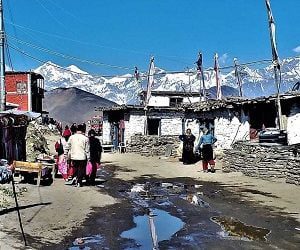 Nepal is famous for the mountains, the white peaks are seen close from the capital city Kathmandu as well; that is why natural walk doesn't necessarily be in the countryside. Nature is in 1 hour drive from the busy city along which there are marked stations or stops next to points of natural, technological or cultural interest. These convey beauty of, flora and fauna, soil science, geology, mining, ecology or cultural history.
Whereas there are abundant destination for themed trails or paths which goes along the base camp of towering mountains, through the jungle, over the trekking or technical passes and to the top of the beautiful peaks. Nature in Nepal has been inseparable part of the daily life. The geography of country has made natural trail from towering mountains to high hills and low lands of Terai Nepal.
Most of the identified natural trails are into the wild but the people trekking or touring those destination has made good living for locals and hence they had migrated in those wilder location for service of travelers. The information available along the natural; trails includes: information boards, photographs and pictures, maps or plans, tea houses, camp sites, sound or multimedia devices, facilities to enable experimentation and so on. The routes are regularly maintained by locals or concerned authorities.
Educational routes, research trails, adventure trekking and climbing has been specified; as the natural activity in Nepal started in 1970s' in form of trekking. However, mountaineering in Nepal to the natural sites was started from 18th century itself, for example the Everest (the tallest mountain of world) was successfully climbed in 1953, and several attempts were made decades before it.
12 national parks, numerous conservation areas, hunting reserve, wildlife reserve, wetland and bird conservation areas has made nature of Nepal pristine and wide in existence. The White Mountain has always been home to the glacial lakes, longest glacier of world, icefalls and source of water for enter plant.
Nepal
18 Days
- 17 Nights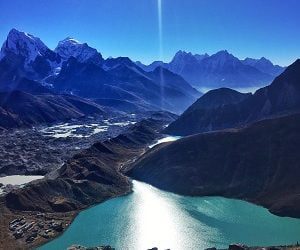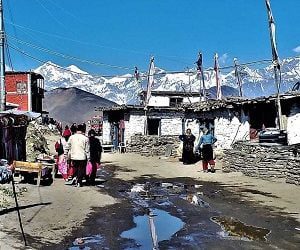 Camping was a mandatory trek activity in the history of trekking in Nepal. But now, with development of Nepal with time, things have changed. Most of those historical camping trekking trails on past, are now replaced with tea house trekking destination in Nepal. Toughness of camping adventure trekking activity is an easy adventure with Local lodge, home stays and guest house. Although there are many new trekking destinations in Nepal which must need camping adventure.
Most of the camping destinations in Nepal are either inside the national park or inside the conservation areas of Nepal. Some of our camping package adventures are that Nepalgram operates by far are; Dhaulagiri base camp trek, Numbur cheese circuit trek, Makalu base camp trek, Dhampus pass trek and Upper dolpo trekking. But for your request, we can arrange any of the regular tea houses trekking as a camping.
For example, if you want to do Everest base camp or Annapurna base camp camping trek, it is doable as a camping trek with Nepalgram.
However Nepalgram is focuses on finding camping destination in Nepal. This way we are able to find new adventure routes inside Nepal. Finding new routes of Nepal for camping adventure we are happy to work with people from far and wide. So far we have discovered Panchpokhari Jattapokhari camping trekking route.
Very few people do camping trek, thus the camping trekking route are mostly quiet and it looks like entirely your private trekking route. Closeness with nature, virgin findings, extreme state of nature and finding unknown are benefits of trekking in an camping logistics.
Do you want to do any of the old or new treks as camping treks? Nepalgram is here to help you with necessary arrangement; our team will assist you making everything possible in your holiday to Nepal.
Any kind of interest on camping adventure, we are ready to give our best with expert team.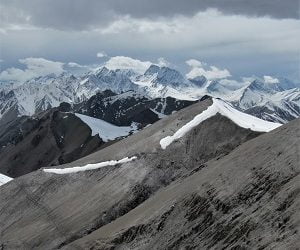 Holiday in Nepal has been a mountain tourism thing. However there are many tour destinations where you do not necessarily trek of walk for few hours. There are many tour destinations which can be done in both jeep and car. For the family trip there are verities of destination in Nepal which can be suitable for grandparent included entire family.
Talking about mountains tour or trekking for family with kids and old age people there are plenty of destinations where you can climb a little bit with small adventure, walk through the forest and get wide view of the mountains. Australian camp hiking, Poon hill trek, Ghandruk hike, Chisapani Nagarkot trekking, Bgarakot to Changu Narayan hike are some of the famous hiking and trekking for family. Apart from these famous destination there are many other new places where you can hike; some of them are royal trek, Panchase trek, moharre danda trek, Pikey pike trek, Jattapokhari camping trek. All of these trekking are suitable for grandparents to kids – into the nature with comfort.
In case of tours – there are plenty of destination for jeep tours in Nepal. In jeep tour you might need to ride on the bumpy road but no walking at all. Accommodation will be fine enough but not sure 5 star at all the places. Tour destination for family trip in Nepal has been Kathmandu, Nagarkot, Pokhara, Lumbini, Chitwan, bardia, Bhaktapur etc. at the moment. But apart from these famous places there are many other new places with luxurious resorts, comfortable farm house and agro farms where you can enjoy with your family for the best Nepal holiday experience.
As a local travel agency in Nepal, we are perfectly ready to tailor your trip as accordance to your family needs. For kids to gran parents and adults' interest can be tailored in a single package.