Multi day & Day sightseeing tour
Day tour or multi day tour which involves visiting different landmarks for different architecture, monuments, nature or wildlife is called sightseeing in Nepal. The famous sightseeing tour for Nepal is Kathmandu valley sightseeing tour for a day. Sightseeing tour are either one day tour or combination of many day tours in a compact package which last for more than one day.
Kathmandu, Pokhara, Lumbini, Palpa, Chitwan, Bardiya, Jiri are the famous sightseeing destinations of Nepal. But these are very old and explored like 100 years ago. There are many new places of interest for sightseeing tour which Nepalgram has includes in multiday tour itinerary. Places like Chandragiri hills, Rampur, Bandipur are other beautiful landmarks for sightseeing tour in Nepal.
Tour in Nepal has versatile options from low lands in Terai as Lumbini to high Himalaya's base camps like Everest base camp. Nepalgram has itineraries which includes both Himalayan base camp as well the lower flat sightseeing destinations. This has given travelers a different taste while traveling in South Asia. In the small area of Nepal the mountains and low lands has made this kind of sightseeing tour possible, and because of the size of country these kind of multi-dimensional sightseeing tour doesn't need many days.
A short holiday or a weekend trip to Nepal might sound short but surely there are verities of experience in Nepal. Traveling will not be time consuming as country is small and landlocked, but if the money is not a issue.
Sightseeing tour also includes bird watching, photography tour, religious tours, jeep tours or motor biking in the off roads of Nepal. The versatile land of Nepal has given wilder as well as luxury prospect of travel inside the small boundary for wider sightseeing and exploration. Nepal is small but diversifies which make sightseeing go wider than you imagine.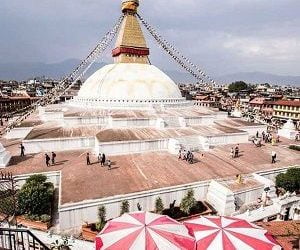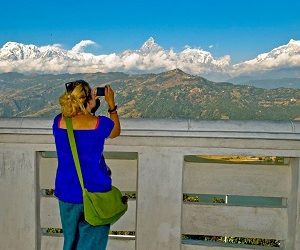 Helicopter tour in Nepal is regarded as a luxury tour where you will join a group for helicopter travel of charter yourself a helicopter to go to different part of the country. By far helicopter tour is famous in few destinations as to Everest basecamp, Annapurna basecamp, Langtang, Nagarkot and Gosaikunda Lake. Another major helicopter tour of Nepal is Helicopter tour to Mansarobar. All these helicopter tours in Nepal are affordable and scenic.
The capital city of Nepal – Kathmandu has view of the snowcapped mountains. With this being stated – when you fly on helicopter to different tour destinations, you will get great view of those mountains – the aerial view.
Most of the Trekking agencies or tour companies in Nepal have at least one helicopter tour as their travel product. Because of this price are fair and affordable. Also the competition among helicopter companies has made Heli tour in Nepal affordable. Some short helicopter tours like Gosaikunda lake helicopter tour is famous among locals as well. However, Everest basecamp helicopter tour is famous among the westerners.
Apart from Helicopter tours – Heli treks has been of great influence among trekkers and climbers, these days. Nepalgram has both helicopter treks as well as heli tours. However, we are still looking for more destinations and best routes for helicopter tours.
Helicopter tours can be a day tour or multiday tour activity. However, 1 day helicopter tour is famous by far.
You can opt for helicopter tour that starts from Pokhara or from Kathmandu. Most of the Annapurna region helicopter tour operates from Pokhara; like – Annapurna basecamp Helicopter tour, mustang or Muktinath helicopter tour etc.. In contrast Everest basecamp helicopter tour, Gokyo lake Helicopter tour, Gosaikunda lake Helicopter tour, Langtang helicopter tour Rara lake helicopter tour etc.. operates from Kathmandu.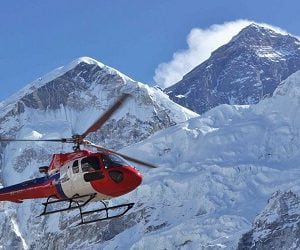 Nepal is a small country, so day trip means big exploration in Nepal. There are many day tours as best Nepal tour package. For example – day trip to Everest basecamp is famous as "Everest basecamp helicopter landing tour". In this basecamp tour you can explore the best of Nepal which millions of people trek for more than 2 weeks to get there.
By far, day tours have been popular in the cities. Pokhara tour or Kathmandu tour are majorly famous as day sightseeing tours. But there are many new and interesting destinations inside the country, yet to be explored. Kathmandu walking tours are some of the major 1 day activity – trending in Nepal holiday.
Also there are many 1 day hiking destinations in Kathmandu, Pokhara, Lumbini, Chitwan or nearby many other cities of Nepal. These hiking routes are best way to explore Nepal – belter in short time frame. Kathmandu to Everest basecamp helicopter tour is considered as luxury holidays in Nepal, however.
To get the best insight of a day tour – it is recommended to take tour with local guides from local trekking companies or tour agencies in Nepal. Obviously the local folk keep better insights and can show you the hidden gems inside narrow alleys. All the guides in Nepal must be registered in Nepal tourism board and registered guide means trained people.
If you are in Nepal (anywhere) and looking for a day trip nearby – Nepalgram will give you some best options in the location and make sure your get the best experience. Our passionate tour guides and hikers will take you for the best experience in your day tour, hike, adventure or anything you want to experience. For your information – there are many adventure sports nearby cities, which are suitable for day tours in Nepal.
Cultural heritage and landmark in the middle of the cities & local life in the households of villagers can only be explored at its best in walking tours. Walking tours comprises cultural, traditional, monumental and historical aspects of Nepal tours.
Tour destinations can be accessible by road but once you get to the spot – it is always nice to walk around & explore as per your interest.
Walking by the locals – looking at their daily activities – following & listening your walking tour guide; will certainly make a best taste of walking tours.