Nature Walk for "In the middle of nowhere travel experience in Nepal"
Nepal is famous for the mountains, the white peaks are seen close from the capital city Kathmandu itself; that is why natural walk doesn't necessarily be in the countryside. Nature is in 1 hour drive from the busy city along which there are marked stations next to natural points, technological or cultural interest. These convey beauty of, flora and fauna, soil science, geology, mining, ecology or cultural history.
Variation, Famous & Selected Nature Walk for "In the middle of nowhere travel experience in Nepal" are – Ghorepani Ghandruk Hike/ Gokyo Renjola pass Circuit Trek/ Chulu East peak climbing/ Himchuli peak/ Pachherma peak climbing/ Poon Hill Hike/ Phari Lapcha Peak Climbing/ Namche Trek/ Saribung Peak Climbing/ Baruntse Peak Climbing/ Himlung Peak Climbing/ Langtang Trek with Helicopter Return/ Short EBC Kalapatthar Trek/ Manaslu base camp trek to Samagaun/ Pisang Peak Climbing/ Limi Valley Trek/ Manaslu View Bhimtang Valley Trek/ Day Hike to Champadevi/ White Water Rafting Trip in Nepal/ Rampur Village Charity Tour/ Nagarjung Hike & Rock climbing/ Motorbike Tour to Upper Mustang/ Kathmandu Pokhara Tour/ Kathmandu Pokhara Lumbini Tour/ Best Kathmandu Tour/ Chitlang Cycling Tour/ Chilling Nepal Tour/ Changunarayan Nagarkot Day Hiking Tour/ Best Nepal Tour/ 9 Nights 10 Days Kathmandu & Pokhara Tour/ Everest Nepal Luxury Tour/ 7 Days Adventure Tour/ Yala Peak Climbing/ Amadablam Expedition/ Larkey Peak Climbing/ Island Peak Climbing with EBC Trek/ Chulu West Peak Climbing/ TharpuChuli Peak Climbing/ Short Mera Peak Climbing/ Mera Peak Climbing/ Mardi Himal Peak Climbing/ Lobuche peak climb after EBC Trek/ Island Peak Climbing with EBC Gokyo Trek/ Upper Dolpo Camping Trek/ Tsum Valley Trek/ Tamang Heritage Trail Trek/ Short Annapurna Base Camp Trek/ Round Annapurna Trek/ Rolwaling Valley Tasi Lapcha pass Trek/ Rara Lake Jaljala Trekking/ Rapid Manaslu Circuit Trek/ Poon Hill Trekking Tour/ Poon Hill Trek/ Phoksundo lake Dolpo Trekking/ Phaplu Everest base camp Trek/ Panchase Trekking/ Numbur Cheese Circuit Trek/ Nar Phu Valley Trek/ Mardi Himal Trek/ Manaslu Tsum Valley Trekking/ Manaslu Cultural Circuit Trek/ Makalu Base Camp Trekking/ Langtang Valley GanjaLa Pass Trek/ Langtang Valley Trek/ Langtang Gosainkunda Trek/ Langtang Circuit Trek/ Khopra Danda Trekking/ Kanchenjunga Trek/ Jomsom Muktinath Trek/ Jiri Gokyo Everest Basecamp Trek/ Honeymoon Heli Trek to Everest Basecamp/ Helambu Trekking/ Helambu Gosainkunda Lake Trekking/ Gosaikunda Trek/ Gokyo Ri Trek/ Ganesh Himal Base Camp Trekking/ Everest Basecamp Chola Pass Gokyo Trek/ Dhaulagiri Base camp Trek/ Annapurna Circuit with Tilicho Lake Trek/ Annapurna Circuit Heli Trek/ Annapurna 2 High Passes Trek/ Everest Base Camp Trek/
Interestingly these trips can be longer as well as shorter ones. The shorter ones might suit for educational tour of students from diverse subjects.
Whereas there are abundant destination for themed trails or paths which goes along the base camp of towering mountains, through the jungle, over the trekking or technical passes and to the top of the beautiful peaks. Nature in Nepal has been inseparable part of the daily life. The geography of country has made natural trail from towering mountains to high hills and lowlands of Terai region in Nepal.
Most of the identified natural trails are into the wild to take you in the middle of nowhere; but the people trekking or touring those destination has contributed for locals & hence they had migrated in those wilder location for service of travelers. The information available along the natural trail includes: information boards, photographs/pictures, maps or plans, tea houses, camp sites, sound or multimedia devices, facilities to enable experimentation, signal coloring, destination name post and so on. The routes are regularly maintained by locals or concerned authorities.
Educational routes, research trials, adventure trekking and climbing has been specified; as the natural activity in Nepal Himalayas started in 1970s' in form of trekking expedition. However, mountaineering in Nepal to the natural sites was started from 18th century itself, for example the Everest (the tallest mountain of world) was successfully climbed in 1953 may 28, and several attempts were made decades before it.
12 national parks, numerous conservation areas, hunting reserve, wildlife reserve, wetland and bird conservation areas has made nature of Nepal pristine and wide in existence. The White Mountain has always been home to the glacial lakes, longest glacier of world, icefalls and source of water for enter plant.
Available through out the year:
Jan
Feb
Mar
Apr
May
Jun
Jul
Aug
Sep
Oct
Nov
Dec
Available through out the year:
Jan
Feb
Mar
Apr
May
Jun
Jul
Aug
Sep
Oct
Nov
Dec
Available through out the year:
Jan
Feb
Mar
Apr
May
Jun
Jul
Aug
Sep
Oct
Nov
Dec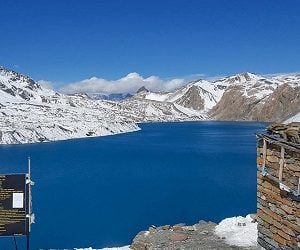 Available through out the year:
Jan
Feb
Mar
Apr
May
Jun
Jul
Aug
Sep
Oct
Nov
Dec
Available through out the year:
Jan
Feb
Mar
Apr
May
Jun
Jul
Aug
Sep
Oct
Nov
Dec
Available through out the year:
Jan
Feb
Mar
Apr
May
Jun
Jul
Aug
Sep
Oct
Nov
Dec
Available through out the year:
Jan
Feb
Mar
Apr
May
Jun
Jul
Aug
Sep
Oct
Nov
Dec
Available through out the year:
Jan
Feb
Mar
Apr
May
Jun
Jul
Aug
Sep
Oct
Nov
Dec
Available through out the year:
Jan
Feb
Mar
Apr
May
Jun
Jul
Aug
Sep
Oct
Nov
Dec
Available through out the year:
Jan
Feb
Mar
Apr
May
Jun
Jul
Aug
Sep
Oct
Nov
Dec