Camping
Camping was a mandatory trek activity in the history of trekking in Nepal. But now, with development of Nepal with time, things have changed. Most of those historical camping trekking trails on past, are now replaced with tea house trekking destination in Nepal. Toughness of camping adventure trekking activity is an easy adventure with Local lodge, home stays and guest house. Although there are many new trekking destinations in Nepal which must need camping adventure.
Variation, Famous & Selected Camping trek and climbing are – Kongma Tse peak climbing/ Chulu East peak climbing/ Himchuli peak/ Pachherma peak climbing/ Phari Lapcha Peak Climbing/ Saribung Peak Climbing/ Baruntse Peak Climbing/ Himlung Peak Climbing/ Everest base camp camping trek/ Pisang Peak Climbing/ White Water Rafting Trip in Nepal/ Yala Peak Climbing/ Amadablam Expedition/ Larkey Peak Climbing/ Island Peak Climbing with EBC Trek/ Chulu West Peak Climbing/ TharpuChuli Peak Climbing/ Mardi Himal Peak Climbing/ Lobuche peak climb after EBC Trek/ Island Peak Climbing with EBC Gokyo Trek/ Upper Dolpo Camping Trek/ Rolwaling Valley Tasi Lapcha pass Trek/ Numbur Cheese Circuit Trek/ Makalu Base Camp Trekking/ Langtang Valley GanjaLa Pass Trek/ Kanchenjunga Trek/ Dudh Kunda Lake Trekking/ Dhaulagiri Base camp Trek/
Most of the camping destinations in Nepal are either inside the national park or inside the conservation areas of Nepal. Some of our camping package adventures are that Nepalgram operates by far are; Dhaulagiri base camp trek, Numbur cheese circuit trek, Makalu base camp trek, Dhampus pass trek and Upper dolpo trekking. But for your request, we can arrange any of the regular tea houses trekking as a camping.
For example, if you want to do Everest base camp or Annapurna base camp camping trek, it is doable as a camping trek with Nepalgram.
However Nepalgram is focuses on finding camping destination in Nepal. This way we are able to find new adventure routes inside Nepal. Finding new routes of Nepal for camping adventure we are happy to work with people from far and wide. So far we have discovered Panchpokhari Jattapokhari camping trekking route.
Very few people do camping trek, thus the camping trekking route are mostly quiet and it looks like entirely your private trekking route. Closeness with nature, virgin findings, extreme state of nature and finding unknown are benefits of trekking in an camping logistics.
Do you want to do any of the old or new treks as camping treks? Nepalgram is here to help you with necessary arrangement; our team will assist you making everything possible in your holiday to Nepal.
Any kind of interest on camping adventure, we are ready to give our best with expert team.
Available through out the year:
Jan
Feb
Mar
Apr
May
Jun
Jul
Aug
Sep
Oct
Nov
Dec
Available through out the year:
Jan
Feb
Mar
Apr
May
Jun
Jul
Aug
Sep
Oct
Nov
Dec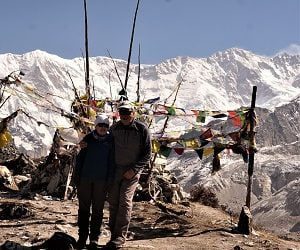 Available through out the year:
Jan
Feb
Mar
Apr
May
Jun
Jul
Aug
Sep
Oct
Nov
Dec
Available through out the year:
Jan
Feb
Mar
Apr
May
Jun
Jul
Aug
Sep
Oct
Nov
Dec
Available through out the year:
Jan
Feb
Mar
Apr
May
Jun
Jul
Aug
Sep
Oct
Nov
Dec
Available through out the year:
Jan
Feb
Mar
Apr
May
Jun
Jul
Aug
Sep
Oct
Nov
Dec
Available through out the year:
Jan
Feb
Mar
Apr
May
Jun
Jul
Aug
Sep
Oct
Nov
Dec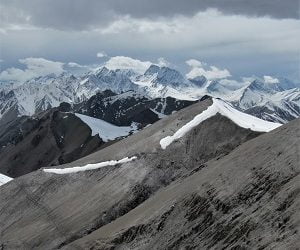 Available through out the year:
Jan
Feb
Mar
Apr
May
Jun
Jul
Aug
Sep
Oct
Nov
Dec
Available through out the year:
Jan
Feb
Mar
Apr
May
Jun
Jul
Aug
Sep
Oct
Nov
Dec
Available through out the year:
Jan
Feb
Mar
Apr
May
Jun
Jul
Aug
Sep
Oct
Nov
Dec