Budget Travel & Backpacking world
Most of us want to travel in low budget possible, unless you are planning for luxury travel or you are in the celebration. While travelling to Nepal, everyone concerns the price they pay & Nepalgram has budget friendly trips.
Frankly; we don't have cheap rates which degrades service but with money value we have best budget trips for Nepal.
Even in low price we do not compromise the safety & service quality.
Also, in the name of Budget trip we do not exploit our hardworking staffs (trekking/climbing/expedition/tour guides salary-wages of porters – payment to other workers – tour leaders/responsible expedition leaders. We make sure they are paid in good standard for best service they can deliver.
Advice !
Yes you must get the best deal but make sure you will not spoil your once in a lifetime experience with cheap price you are hunting for! Choosing Nepalgram will be in the best hand with best price. Our trained & experienced team members are working more than a decade in Nepal tourism industry.
As a local trekking agency in Nepal we surely tailor-made your trip to what you want.
Nepal as a cheap travel destination; most of our trips are budget friendly. However there are many luxury trips like Helicopter tour or helicopter trekking as expensive ones. But with
Nepalgram; Budget travel is equally valued as luxury travel with regards of the value you get with the price.
If you are looking for budget trips – our self-guided trips might be amazing package, which works as cheaper options for returning travelers.
Available through out the year:
Jan
Feb
Mar
Apr
May
Jun
Jul
Aug
Sep
Oct
Nov
Dec
Available through out the year:
Jan
Feb
Mar
Apr
May
Jun
Jul
Aug
Sep
Oct
Nov
Dec
Available through out the year:
Jan
Feb
Mar
Apr
May
Jun
Jul
Aug
Sep
Oct
Nov
Dec
Available through out the year:
Jan
Feb
Mar
Apr
May
Jun
Jul
Aug
Sep
Oct
Nov
Dec
Available through out the year:
Jan
Feb
Mar
Apr
May
Jun
Jul
Aug
Sep
Oct
Nov
Dec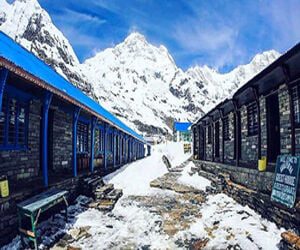 Available through out the year:
Jan
Feb
Mar
Apr
May
Jun
Jul
Aug
Sep
Oct
Nov
Dec
Available through out the year:
Jan
Feb
Mar
Apr
May
Jun
Jul
Aug
Sep
Oct
Nov
Dec
Available through out the year:
Jan
Feb
Mar
Apr
May
Jun
Jul
Aug
Sep
Oct
Nov
Dec
Available through out the year:
Jan
Feb
Mar
Apr
May
Jun
Jul
Aug
Sep
Oct
Nov
Dec
Available through out the year:
Jan
Feb
Mar
Apr
May
Jun
Jul
Aug
Sep
Oct
Nov
Dec